Choosing Reliable Caterers in Noida for a Successful Corporate Event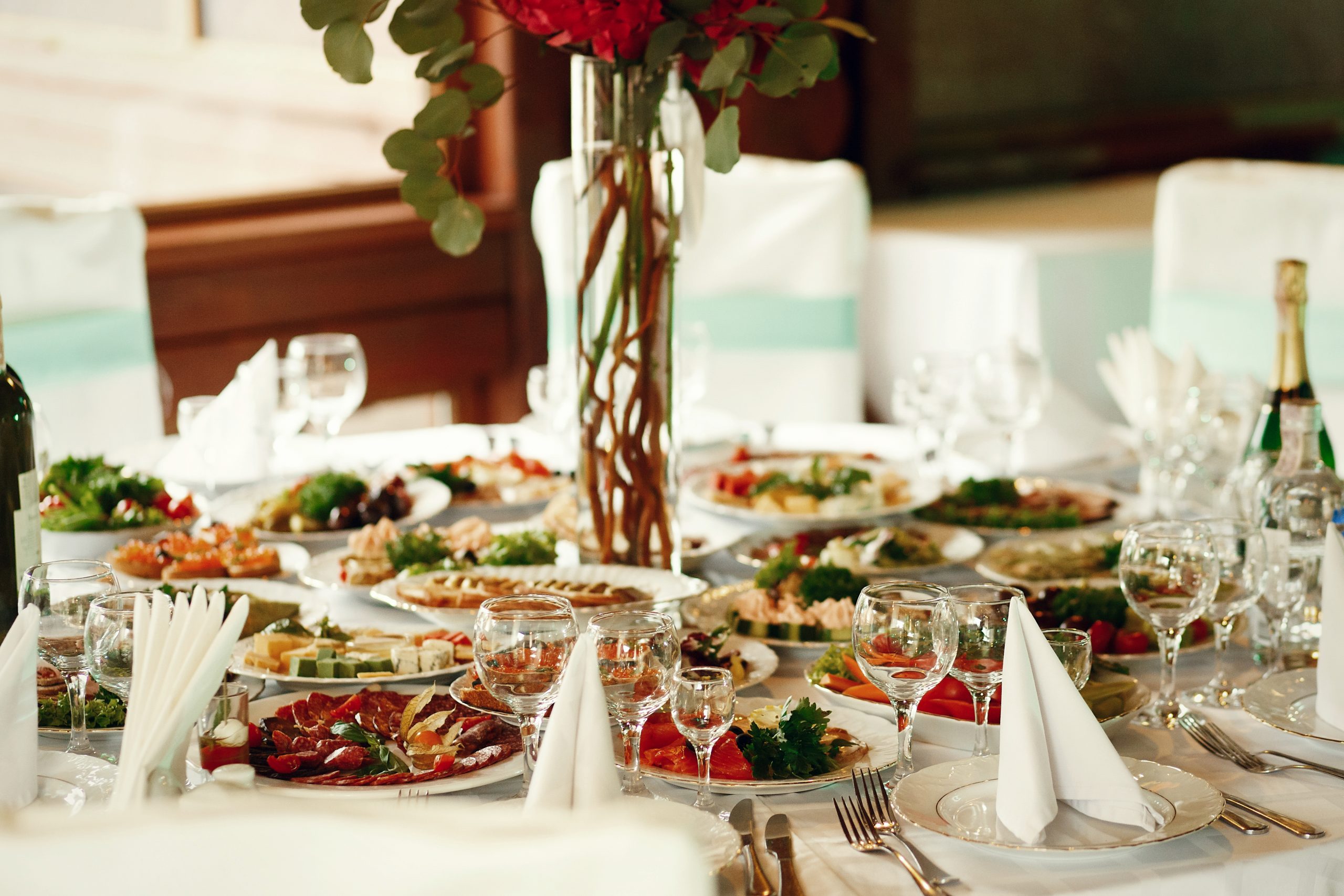 Hosting a successful corporate event is a comprehensive task. You have to take care of every aspect of your event to impress your clients. You have to plan everything with perfection and need to be presentable to give your investor, clients, and employees a good impression of you. But what matters the most in a corporate gathering is the surrounding environment and the food.
Food is a fundamental yet the most critical part of any function. After any event, what people always remember is the taste of the food. And the taste is something which you can't plan. The food that is well prepared can serve you in cracking a business deal or a new plan for your business.
To make the difficult task of preparing food easy for you, always hire the best catering agency. Tasty food is the soul of any party. If food tastes unpleasant, then it will ruin the ambiance of the party. This is the reason that you should always contact the best corporate caterers.
Choosing a reliable caterer can be a challenging task for you. Because every caterer presents himself as the best among others, always opt for those caterers who have previous experience handling a corporate event. One that does not compromise the quality of the food with the quantity. Quality service and hygiene should be there on the priority list for them.
Experienced caterers are well-groomed and know how to present themselves with the food in front of the corporate audience. They are well mannered and sophisticated in their work.
Another critical aspect of the food is how delicious it looks. When food looks good, people get attracted to it. But this does not mean that taste doesn't matter. Both are important.
The Choice of your caterers should also depend on how many types of cuisines they provide. The best caterers in Noida provide the following cuisines:
Gujarati
Rajasthani
South Indian
Maharashtrian
Thai
Mexican
Chinese
Italian
Oriental Food
These are the most demanding food kinds among the corporate parties as clients can range from National to International. The right caterer will also provide you the option for vegetarian and non-vegetarian foods. They also offer other services like:
Crockery and cutlery
Bartender
Soft beverages, soda, tonics, and juice
Mineral water bottles
Lightening set up for food, etc.
To give yourself a fantastic experience and hosting the event without any stress, catering for corporate events is a speedily growing business in the Catering industry. But everyone does not provide quantity with quality. And with quality comes the cost.
The best caterers in Noida give you the alternative of hosting a fabulous and successful event without compromising quality and services with cost-effective options.
Conclusion:
The takeaway is that having the best caterers for your corporate event is as important as your presentation for your business. Food is the primary focus of people. If it looks good and tastes appetizing, everything will go ahead smoothly as it boosts the mood.
Choose caterers that are budget-friendly, provide diverse cuisines along with other additional services, are well prepared and presentable. And most important, those provide quality food.
---