A Perfect Catering Service for Corporate Events in Noida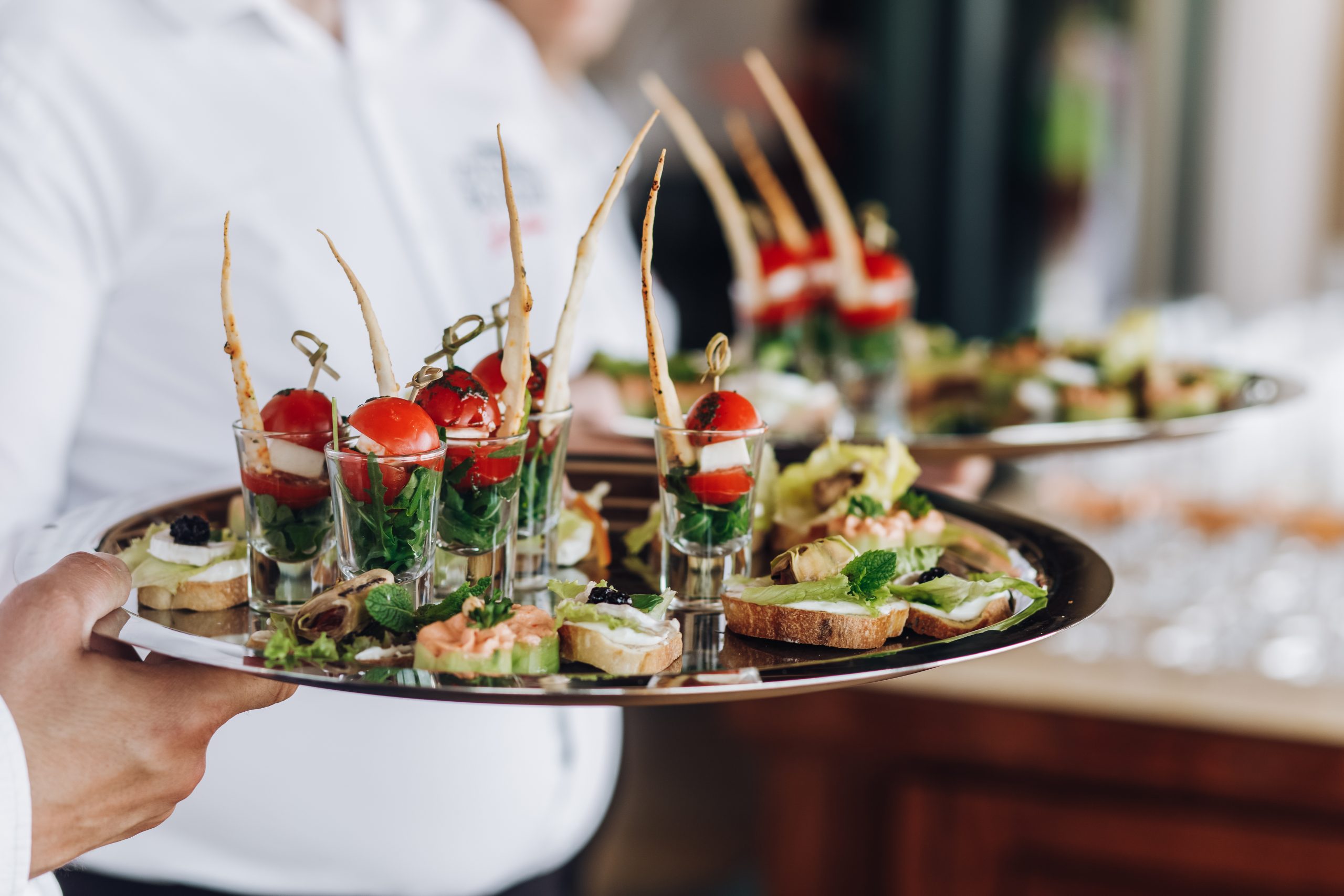 Introduction – The food and ambiance matter the most in a corporate event. To make a good impression in your investor's, client's, and employee's mind thus you need to be presentable. And food plays a vital role in any event. A perfect and well-served food can actually help you to crack any deal or get a new business plan, or enhance the happiness of your business achievement party. Thus choosing a perfect catering service is very important. Some corporate caterers are especially accomplished in catering for corporate events. And if you are searching for corporate caterers in Noida then we are always at your service. We have the knowledge and experience of handling hundreds of such corporate events. We put quality service at the forefront and provide you hygienic customized dishes through the hands of our polite and amicable staff.
Benefits of having a professional catering service for corporate events-
Premium Quality Dishes – Corporate caterers provide you top quality dishes finger-licking dishes in one tray. With our catering service, you will get a handful of delicious dishes with every regional taste of India. Not only Indians, but our chefs are also masters in making mouth-watering international cuisine too. The cuisines we offer in corporate events are:
Gujrati
Rajasthani
South Indian
Maharashtrian
Thai
Mexican
Chinese
Italian
Oriental food
Create a Great Impression – A sophisticated well-mannered catering service will please your guests. Our catering for corporate events will surely leave a good impression on your guests. We believe that making good food is not enough. The plating is equally important as the first look of the dish allures the spectator to have it. Thus we spend extra time and thought on how to present the dish in front of your guests.
Reduce Stress – Leaving the entire job to a professional corporate caterer you can focus completely on hosting your event or making one more powerful slide on the PowerPoint. We sit and plan each step with our client before the actual day of work so that we can take over the job entirely. So you don't have to bother about the food section if you choose us as your catering partner.
Cost-Effective – Yes, choosing a catering service for corporate events can be cost-effective too. Here you don't have to spend money and time individually for crockery or cutlery, for glassware or bartender as we can offer you all at your wish. We have a specialized vegetarian menu. Arranging all these from individual caterers will cost you immensely. Our all in one service will thus save you money and stress.
The Bottom Line – So if you want to arrange a corporate event in Noida then call us on +91 9311172008/2009. Not only corporate events, but our services are also open for you in any social gathering like; birthday party, cultural event, anniversary, wedding, and festival functions. We try to provide you international quality services at minimum expenses. We pay sincere attention to all the needs and wishes of each client. So call us and make your important day deliciously organized.
---