6 Appetizer Ideas For Small Party Catering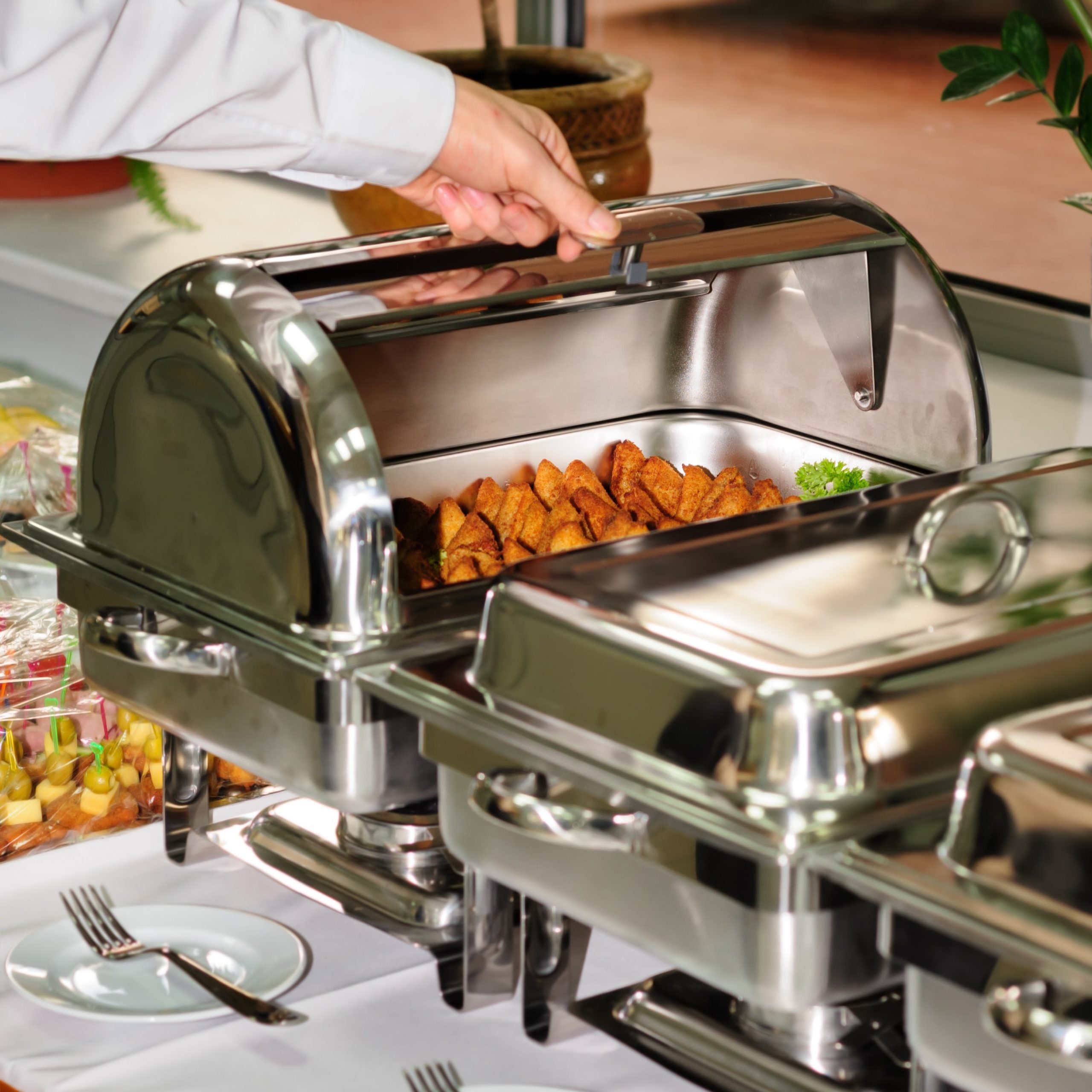 It is overwhelming if you are a social bee and keep looking for reasons to organize parties, no matter how often you have hosted them well. The process of preliminary brainstorming, setting up the venue, menu, shopping, clothes, and a lot more makes you feel exhausted. It is not constrained to this, other moving parts include:
Making a guest list.
Sending invites.
Deciding the theme.
Arranging the leading star for the party, 'food'.
No matter how much you try to keep up with the aesthetics and decoration for your party, your guests will only remember the taste they enjoyed at your gathering, so it is a Break or Make factor. People focus on making their events memorable by offering lip-smacking dishes that count on sizzling species and flavours. When it comes to small gatherings, some are still on the conventional path of cooking and preparing it themselves. Still, people are also exploring small party catering services.
Food arrangement plays a prominent role in making your guests happy and contented, it should be done in a manner that constructs a chain of appropriate flavours at a suitable time. Appetizers for the main course and dishes should be selected discreetly to serve your guests the best and make them leave with happy faces. You can give a subtle start to your party by offering elite appetizers, as they are a natural mood-setting element. But what is an appetizer? They are tiny bits of food served before serving the main course meal. Appetizers can tantalize your taste buds and increase your appetite. You can enjoy different appetizers like soups, finger food, and other intricate food preparations served at the beginning of your meal. You should consider while preparing appetizers that they should not be hard to eat, light yet tempting. If you are facing confusion in picking appetizers and best caterers in Noida, then we can help you to have a clear picture of what should be there-
Dahi Papdi Chaat
Whenever we look for a snack that can lead to a blast of numerous flavours in one go, Dahi papdi chaat pops up like its taste and vibrant colours. This dish is a refreshing and blissful experience, tuning in with a tangy, sweet, and crispy bite. It can easily stimulate the desire of your guests to know what's coming next. The amalgamation of the spice and tanginess with the cool yoghurt makes it taste heavenly and soothing. It is pretty easy to make as you need to arrange crisp papdis on the plate, adorned with chopped onions, sweet and green chutneys, tomatoes, little spoonfuls of yoghurt and some thin sev to finish on top. Sounds mouth-watering? We know your guests will also love it the way you're loving it now while reading about it.
Paneer Pakoda
Indian cuisine has a variety of pakora made with different vegetables, paneer, or cheese. 'Pakora' or 'pakoda' is the Hindi term for fried fritters. The flour that we always include to make fritters is gram flour. Paneer pakoda is an evergreen appetizer to rely on as it serves a taste of crispy cover with a delicate taste of paneer inside it. You can ask caterers for a small gathering to cut paneer into various shapes according to your requirements and preferences, you can add different flavours to it by serving it with the blast of tangy pudina chutney. The best characteristic of this appetizer is that it holds an exceptional place in the tasting menu of almost every individual.
Dhokla
Dhokla is a cake steamed to get a fluffy texture and made from gram flour. The dish has become a favourite across the country and occupies pride of place in its state of origin, Gujarat. It's a healthy, low-calorie and protein-packed snack. It takes little time to prepare, which makes it even more accessible. The fermentation of the flour enhances its nutritional value. Dhokla is suitable for people with diabetes as it has a low glycemic index. Various caterers in Noida can serve desirable appetizers for your party, so you can rely on that.
Chicken Tikka
There's nothing like sitting down to a piping hot plate of chicken tikka masala. This world-renowned dish can be found in Indian restaurants around the globe with countless regional variations. The fragrance of roasted chicken is tempting and can serve your guests an experience full of a juicy and roasted ride. It can be served with a lot of vegetables to enhance the flavour of the whole appetizer. Our beloved chicken tikka is prepared by marinating tender pieces of chicken in Indian spices like tandoori masala, red chilli powder, garam masala, ginger-garlic paste and more and cooked in a tandoor.
Veg Manchurian Balls
No one beat the taste of deep-fried dumplings, dunked in brown, spicy gravy, flavoured with ginger-garlic and mainly soy sauce. Manchurian is not only limited to veggies. There are also a few variants like chicken, paneer, soya chunks, mushroom, baby corn, cauliflower and even an idli Manchurian. Manchurian is not only limited to veggies. There are also caterers for small gatherings that offer variants like chicken, paneer, soya chunks, mushroom, baby corn, cauliflower and even an idli Manchurian.
Aloo Pyaz Kachori
Kachori is a famous appetizer made with all-purpose flour (maida) or whole wheat flour. It has a rich filling made of various ingredients ranging from potato, urad daal, moong dal, mawa, onion and Indian spices. It is served with spicy aloo curry or different chutneys, this deep-fried snack has a special place in everyone's heart. The filling is made of chopped onion, blended with many Indian spices.
We hope these appetizers' suggestions can help you to spice up your party. But, if you want to avoid this tense situation of preparing everything, you can hire caterers in Noida. Kitchen Mantra is a reliable name that you can trust as we are backed up by professionals who offer expert services while maintaining the authentic taste of every dish. We assure you of warm hospitality and exquisite food that will enhance the overall food catering experience.
---
---