Why Is It Important to Hire a Caterer that Ensures Maximum Food Safety?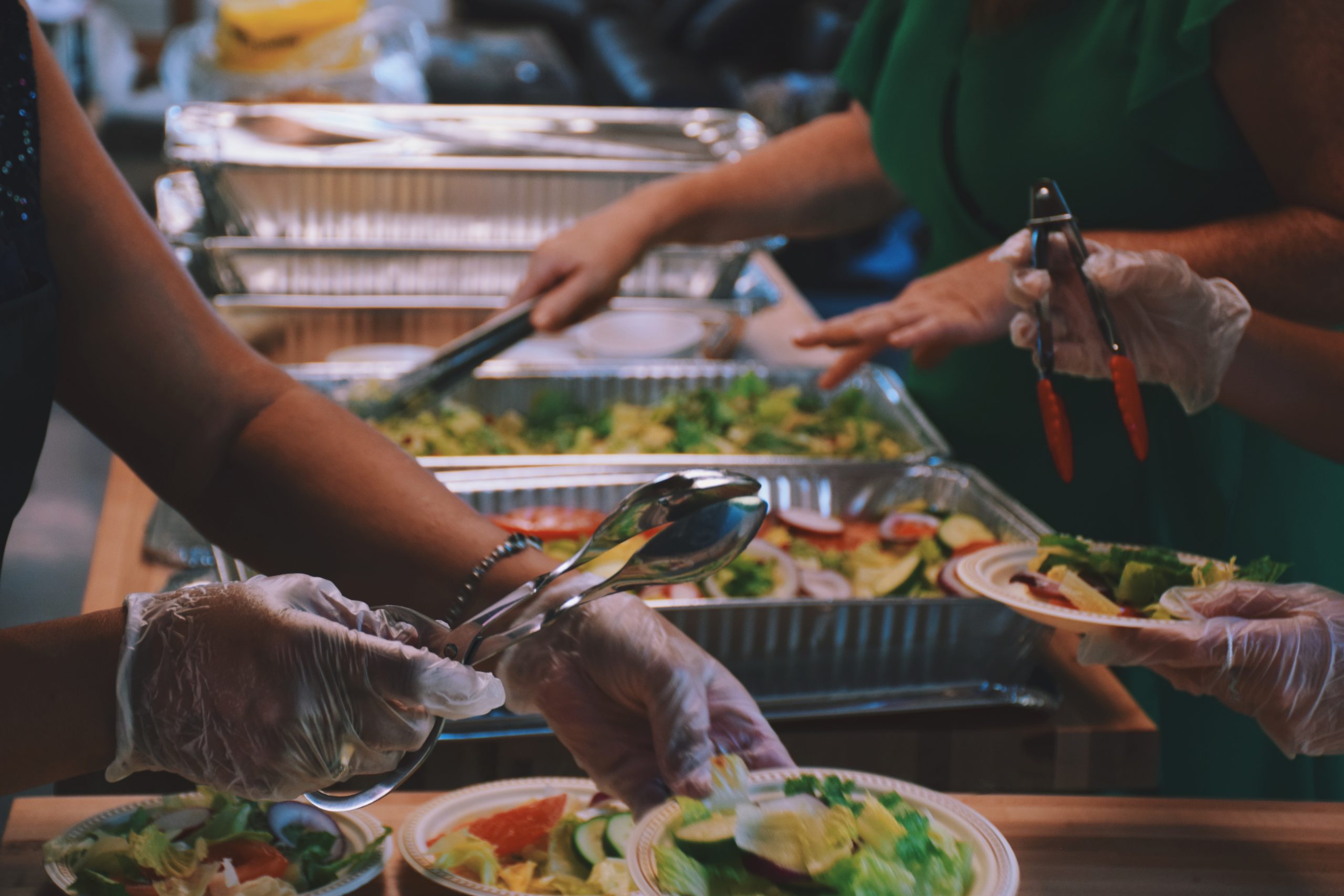 Our lives include numerous events that lead to the creation of unforgettable memories and provide an opportunity to get a little closer to your loved ones. It can be anything, maybe the most awaited wedding in the house, a thought-provoking corporate event, a birthday party, or an intimate family get-together. Each function is counted on fantastic music, thrilling dance moves, elegant dresses, aesthetically pleasing ambience and exquisite FOOD! These events lead to moments that last a lifetime, and food always remains at the centre stage of these moments because now it is not just a necessity. It has become an experience that deserves to get enjoyed every time. Great food leads to a strong feeling of belongingness and unparalleled joy; however, an awful food experience can tarnish the same bond and goodwill.
Talking about the 'great food,' it is just not limited to mouth-watering flavours and eye-pleasing presentations. Great food encompasses top-notch standards prepared with distinguished levels of hygiene, safety and handling. While hiring a caterer, you should always consider their methods of food preparation and the safety standards followed by them. Your top priority is to serve your guests food processed under hygienic conditions. Also, suppose you are organising a corporate event. In that case, you risk tearing down your business due to negligence if you disregard food safety. It would take just one sick customer with a social media platform to ruin your credibility and reputation. So if you are looking for caterers in Noida, this article will help you to pick the suitable one, also signifying the importance of food safety in detail. Here we go.
Clean Cutlery
A professional caterer ensures that everything in the cutlery, including serving plates, glassware, cooking pots and pans, comes in contact with guests and should be adequately sanitised and clean. This is crucial to ensure the guests enjoy the delicious food without being put off by unclean cutlery. One of the biggest concerns about the cleanliness of cutlery is foodborne illness due to spoilage or cross-contamination. Professional caterers know about safety precautions like using different cutting boards for meat and vegetables, constantly washing your hands after handling raw meats, and regularly cleaning the sink and countertops.
Proper Transport and Storage
Food preparation and handling also include a significant part of proper food storage. It refers to storage in all aspects, such as protection from the heat, refrigeration, and even wrapping and storing in suitable containers. Hiring a caterer ensures the appropriate food handling from the foremost step of transporting it from the point of purchase to storing it, preparing and cooking it. The skills of professional caterers lead food to last longer by storing it well. In this way, they keep all of their nutrition intact and safe from bacteria and other harmful microorganisms. They follow a prescribed course of storing cooked food in the refrigerator, keeping it all sealed and covered while transporting it to the decided venue.
Specialized Preparation
One of the biggest concerns in food handling is cross contamination which separating foods can prevent. They always remember to store the raw meat separately from cooked foods and avoid using the same chopping boards for vegetables and meat. After handling raw foods, they ensure that cooking and prepping surfaces are disinfected and wiped down thoroughly. All types of equipment are washed in hot, soapy water before each use. You don't need to worry about hygiene as they wash their hands frequently and dispose of your gloves after each use. The improper mixing of food items can also change their chemical composition. This is where a professional comes in, preparing food for your guests in the safest way possible to avoid food poisoning.
Staff Uniform
Uniforms are not there just to add style to their presence but play a significant role in maintaining hygiene and safety. All the staff in cooking and serving wear clean uniforms not just for the show, as the hat worn on the head prevents hair from falling off hair into food and degrading its quality. The clothing also assists in keeping the food at bay with body fluids such as sweat. Appropriate uniforms prevent the spread of bacteria by keeping work attire microbial clean.
Clean Service Station
Hiring a caterer helps to maintain a hygienic kitchen, but when things get a bit hurried, sometimes hygiene can slip in favour of fast service, and the serving station takes the brunt of this negligence. However, it is the responsibility of the caterer to clean the surfaces often. They ensure all the dishcloths and tea towels being used are washed regularly. Cleaning away fallen crumbs, and spilt food and maintaining a clean service station. Kitchen Mantra is one of the best caterers in Noida, as we aim to ensure maximum customer satisfaction by excelling in maintaining all the quality and safety standards. We assure refined and flawless service to set unbeatable and exemplary examples in the catering industry. We want you to enjoy your event without stressing about any sort of preparation. You can find numerous caterers in Noida claiming to render quality services, but Kitchen Mantra stands out from everyone with its impeccable catering base.
---
---