How To Plan Your Outdoor Event Catering?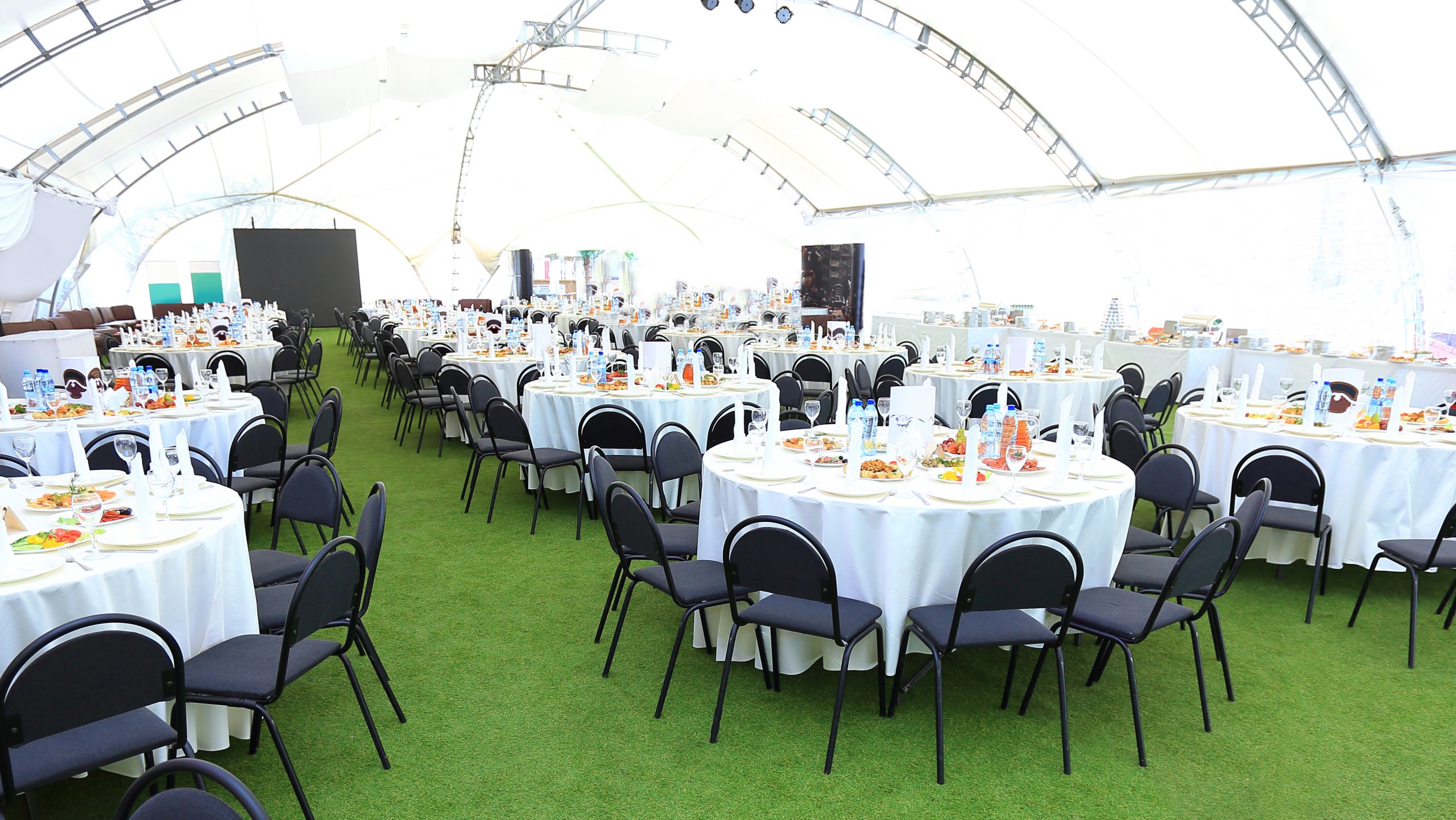 As this covid era has erased out, we all are looking for opportunities to celebrate every occasion, event or festival with our friends and family. Whether it is a corporate event, an outdoor wedding or just a get-together, organizing them in the lap of nature is always exciting to make the best out of nature. It is a great opportunity to do something different and impress your guests with unique hospitality. Also, people tend to love such outdoor events, and there are pretty open spaces available in Noida, so you can hire a caterer in Noida for your outdoor event. Such events mark a change from the 'typical' or standard event commonly held in an impersonal hotel or function centre and allow guests to enjoy the experience of participating in it rather than just attending it. 
An outdoor event can be a  conference, wedding, party or performance, there are high chances to customise and tailor every arrangement to shape them the way you want them to be. Indoor events come up with restrictions regarding the number of guests that can attend,  the facilities on offer, the space available, and the ways that you can and cannot decorate the space to make it your own. Outdoor event catering is one of the essential factors to look after while preparing for such an event because the aesthetics of nature won't be able to fulfil the need of the taste buds of your guests. You can enjoy incredible freedom with an outdoor event by including interesting games with fewer noise restrictions. An outdoor event can be the real deal breaker as it would easily make people more interactive and result in productive results if it is a corporate event. There would be no boundaries of concrete walls that eventually open up new ideas and thoughts. Still, we can understand how difficult it is to manage and organize everything for a successful event. So here we are, no issue if you are looking for outdoor event catering or corporate event catering, Kitchen Mantra got your back. Along with catering, we can help you with other essentials and provide tips to follow to make your event memorable and successful. Here we go-

Food Catering
Refreshments play an essential role in any event, and outdoor events create a huge difference. During your event, you are responsible for ensuring your guests have enough options for food and drinks. If you are looking for corporate event catering, you should be extra careful with the whole setup of food. Some outdoor spaces lend barbecues or hog roasts while being flexible enough to host more traditional catering styles according to your tradition. 
Being a responsible party organiser, it is your responsibility to look after all the dietary requirements. This includes accounting for vegetarian, vegan, and gluten and dairy-free options are a must.
You should pay special attention to all areas serving refreshments so they are properly clean and sanitized. Even when handling glassware and other reusable items, try to maintain hygiene. 

Right permits are necessary
Sometimes you need permission from the city authorities to lawfully operate depending on the location and outdoor events you are organizing. These could include several things, from food and beverage permits and zoning permits to gathering permits for the appropriate number of guests. So go for deep research for the permits needed for your outdoor event catering, and make sure to get them approved before your big day. Take it as a pro tip: We don't want you to tell attendees to visit their homes if your event gets shut down.

Good knowledge of rules and regulations 
If you are taking a sigh of relief thinking that you have taken all the permissions, then you are wrong, as there are various rules that govern outdoor events. We understand it may not be the most amazing part of the planning process, but you need to learn about all kinds of fire and safety codes, noise ordinances, and other local restrictions to make the right decision for your event. So we know you can demand some out-of-the-box surprises like having live animals and fireworks, bringing in special equipment, and holding a light show or bonfire. Even corporate event catering may require extra effort to impress your professional circle. There can be possibilities where you will need to speak to the city council and local police department to ensure everything will be allowed.

Look after the accessibility of guests
Don't ignore the fact that there must be attendees with disabilities in your event as you think about it. It's your responsibility to pay special attention to your guests with limited vision or mobility issues towards the need for ramps and access points. Pick the venue and walk through it with this idea of accessibility for everyone. If you come across any areas that may pose difficulties for your guests, then it is your responsibility to figure out how you will help them to navigate all such problems.

Pick the right equipments 
Your outdoor catering event may require a ton of equipments to run everything smoothly without any hustle. They may need special equipments for serving food, heating, cooling, and storing. Not only this, but with everything, you'll need places for guests to sit so they can enjoy their food. If you want to spice up your event with music, dancing, or presentations, you'll need audio/visual types of equipment, so keep a keen eye on them. Also, the added challenges of an outdoor environment can raise the need for heaters, fans, a dance floor, electricity, lighting, tents, and more.
We know this may seem overwhelming, but don't worry. You're not alone in this process. If you choose great caterers like Kitchen Mantra, who have a profound experience with outdoor events, they can easily solve this equipment puzzle and guide you on what exactly you need. Also, you can make a centralized list to identify equipment gaps and give yourself the best chance of success.
We have given you all the requisite tips to make your outdoor event successful. Still, if you want to hire a caterer in Noida, Kitchen Mantra is here to make your event filled with memorable taste and quality catering services. We have exceptionally qualified staff and caterers that believes in professional and warm hospitality. We assure you of the exceptionally authentic taste to enhance the experience of your event. Our team is truly committed to customer satisfaction and service by offering quality services in a convenient and value-oriented manner. Kitchen Mantra aspires to excel your event by consistently providing great tasting, outstanding quality, reasonable pricing, value and cleanliness in a valuable manner.
---
---