Wedding Caterers: Special Considerations For Outdoor Wedding Catering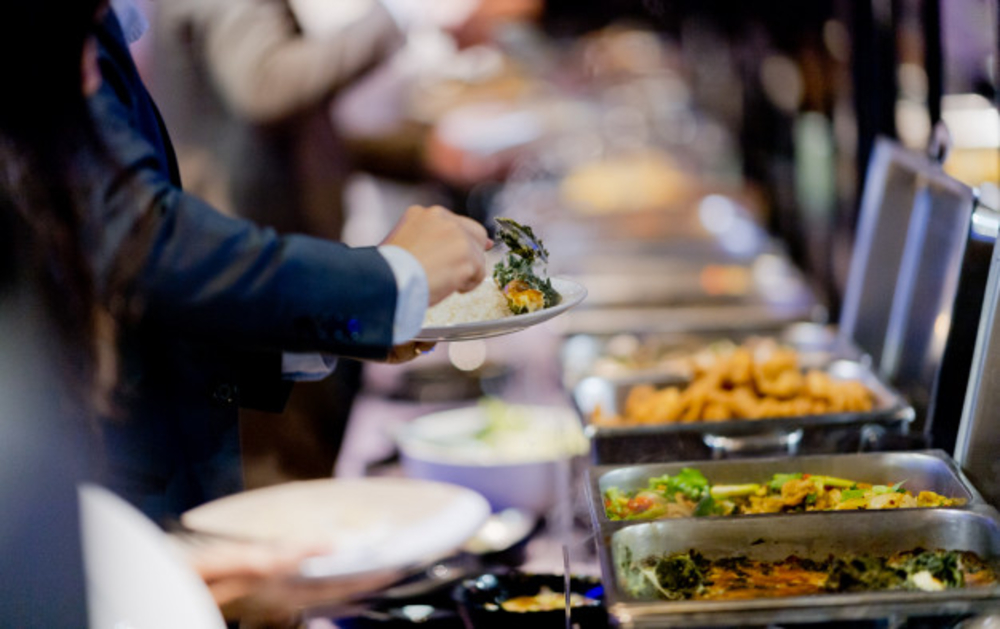 The memories of your wedding will be etched deeply in mind for the rest of your life. Naturally, the affairs and workings of the occasion need to be carried out seamlessly. Outdoor wedding catering has been the preferred option for quite some time now. The beauty of nature is unbeatable, you have more space to work with and it adds a relaxed aura to the mix. Amongst the aesthetic decoration, the DJ and the gifts, menu is what people remember a wedding from. They look forward to gratifying their taste buds. However, like the two sides of a coin, while there is an abundance of benefits, there are a few sets of things that need to be considered before giving the green signal to catering an outdoor wedding.
Hire An Experienced Caterer: The challenges while catering an outdoor wedding vary on the location, venue, season and weather. The venue might lack equipment for set up or may even lack steady power-flow. Although climatic changes can not be avoided, your caterer can prepare for the worst case scenario. Instead of going blind sighted into the preparations, hire an experienced catering company. Kitchen Mantra has been handling projects and delivering unmatched results for years rewarding it the title of the best catering service in Noida.
Have Indoor Access For Catering: Keep in mind that outdoor weddings don't always have access to a structured indoor area where the catering company can set up. In conditions like these, if you can provide a move-shift option, for example a tent, it would be commendable. Having some sort of a working area is imperative to set up infrastructure needed like plates, cutlery etc. It keeps unwanted guests such as bugs at bay. However, if you're unable to provide a structure, don't fret. An experienced catering service provider will provide you with alternatives which are practical for the perfect outdoor wedding of your dreams.
Consider Having Variety: Catering to an outdoor wedding is no piece of cake, admittedly. Though, experienced professionals make it less of a hassle. That being taken care of, the next business at hand is considering having a variety of cuisines in the wedding menu. It's no secret that food is the way to the heart. The guests in attendance can have a spectrum of needs. People attend weddings with the expectations of being surprised by the cuisines being served. Chinese and Mughlai being the undefeated popular choice can be accompanied or replaced with Mexican, Italian, Thai etc. Keep allergies, vegetarianism, non vegetarianism under consideration before sealing the deal on the menu.
Contemplate The Season And Weather: Preferably, the best path moving forward would be undertaking advice from the caterer in charge. Beverages, dessert, starters and the main course are needed to be in accordance with the season. While some people would love to indulge in cold beverages during a chilly evening, others would like the warmth of a hot beverage in their palms and vice versa for other seasons.
Kitchen Mantra is a catering service that has the finest team of trained professionals who will guarantee the smooth running of the wedding of your fantasies.
---