Our Wedding Menu Ideas 2021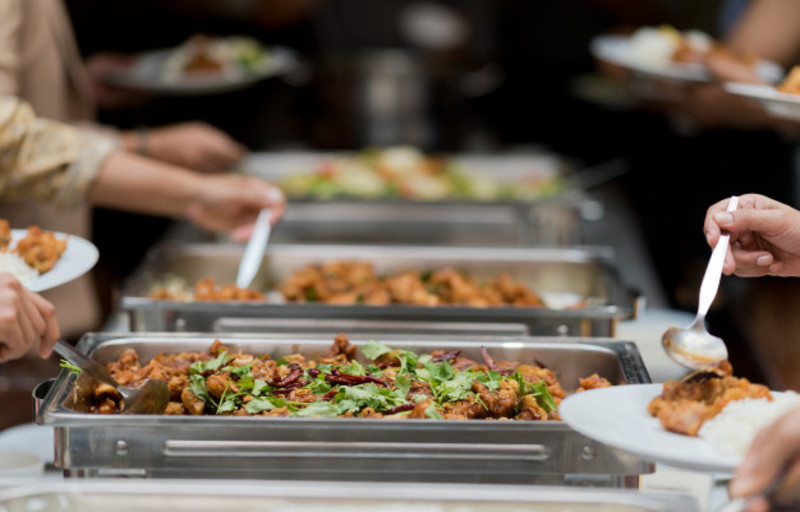 The date is saved, invitations for your wedding have gone out. It's go time. The day you get married marks as the highlight of one's life, we've heard it all before. But what makes it so cherishable and memorable is the togetherness of loved ones. A hefty amount of hard work and coordination goes into the seamless and smooth running of a wedding. While your to-do list gets longer, we hope to make it shorter and make sure nothing is left out or forgotten as far as gratifying the hunger cravings and building the wedding menu goes.
No matter how charming the decoration is, or how fun the DJ was, one thing people always remember is the quality of food served. Keeping that in mind, the wedding menu has to be diverse. There might be people who wish to have vegetarian food only, or people who would want a different cuisine altogether. It's well known that certain foods are attached with a string to memories which is why you should consider adding cuisine options that are close and personal to you as well.
Here are some tips to keep in mind while deciding upon a wedding menu:
Include Different Cuisines: Food is not only supposed to satisfy a grumbling stomach. It is also supposed to be pleasing to the eye and taste buds at a wedding. The modern guest expects to be surprised as well as fulfilled. For that reason, it is recommended to have the caterer prepare 2-3 different, but common types of cuisines like chinese, italian, mexican, mughlai for the menu.
Keep in mind that including serving starters and drinks on the wedding menu depends highly on the season too.
Serving: The guests shouldn't feel aggravated because of the slow service and to counter that there are various catering and serving options, buffest system being one of the most popular ones. However, it is critical to have a serving staff which is punctual, humble, speedy with their work and our catering offers just that.
Allergies: If the wedding is an intimate affair, with a limited number of guests, it is much easier for the caterer to focus on the needs of your guests. There are a variety of gluten and dairy free options for the wedding menu considering it's popularity in recent times.
Presentation: Pleasing to the eye, pleasing to the stomach. All in all, the theme of your wedding menu should be coordinated with the food being served. It's no secret that if the presentation looks delicious, the taste also turns out to be delicious.
---