Hire Experienced Wedding Caterers To Enjoy A Better Event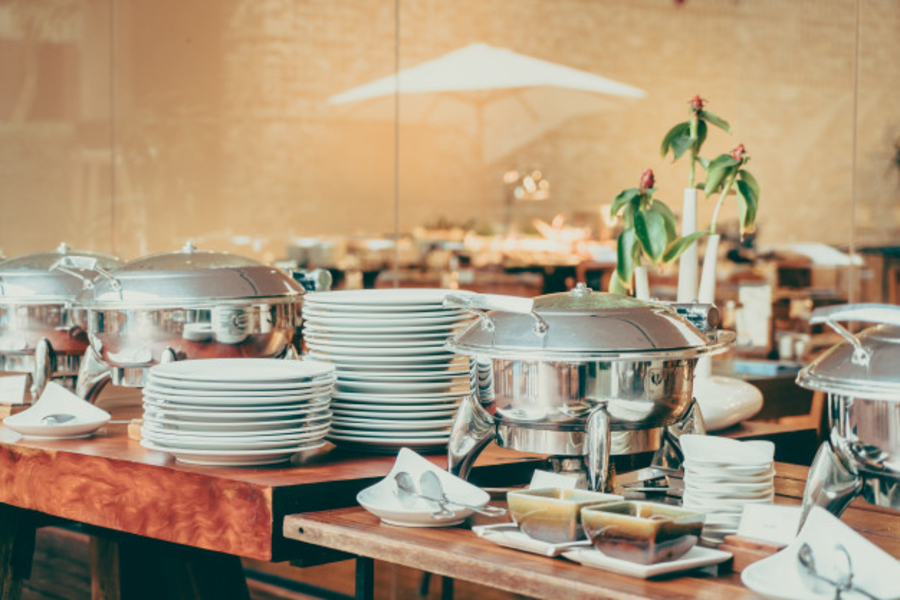 The recollections of your wedding ceremony will be engraved profoundly in your psyche for the rest of your existence. Unsurprisingly, the dealings and workings of the occurrence call for seamless acceptance. Wedding catering has been the favored selection for fairly some time now. Surrounded by the artistic adornment, the DJ, and the offerings, carte du jour is what people bear in mind a wedding from. They look ahead to satisfying their taste buds. Hiring an experienced wedding caterer has no source of problems for you. This article will guide you through the benefits of hiring a full-time caterer for your special day.
Experience: The complications while catering a wedding differ on the location, venue, season, and weather. The caterer needs to be thorough with the venue and see that it isn't short of apparatus for setting up or stable work-flow. Even though climatic changes cannot be steered clear from, your caterer can organize for the worst-case circumstances. Instead of arriving unsighted into the arrangements, employ an experienced catering company. Kitchen Mantra has been handling projects and delivering unmatched results for years rewarding it the title of the best catering service in Noida.
Variety: Catering to a wedding is no cakewalk, unquestionably. Although, knowledgeable professionals make it not as much of a hassle. That concern has been taken care of, the subsequent dealing at hand is taking into consideration having an assortment of cuisines in the wedding list of options. It's not a top-secret that food is the approach to the heart. The number of guests present can have a range of requirements. People go to weddings with the outlook of being flabbergasted by the cuisines being served. Chinese and Mughlai being the invincible admired selection and can be accompanied or replaced with Mexican, Italian, Thai, etc. Keep allergies, vegetarianism, non-vegetarianism under deliberation before locking the menu.
Taste Testing: A great caterer will not deny you a taste test. It is also critical to get in contact with customers that have previously opted for their services. To make the event enjoyable for you and your guests, it is imperative that you carefully consider the options in cuisines that the caterer has to offer and test the quality of the food in person. Other than that, KitchenMantra follows all safety and hygiene protocols.
Reduces your stress: Organising a wedding is a tedious task and you hardly have time to focus on every minute detail. To counter that, you should choose a caterer who has experience in handling events of a large scale. A trusted source will reduce your stress as they handle everything from food to serving and presentation.
Kitchen Mantra is offering catering services providing the finest team of trained professionals who will guarantee the smooth running of the wedding of your fantasies.
---