Looking for Surprise Birthday Party Caterers? We're Right Here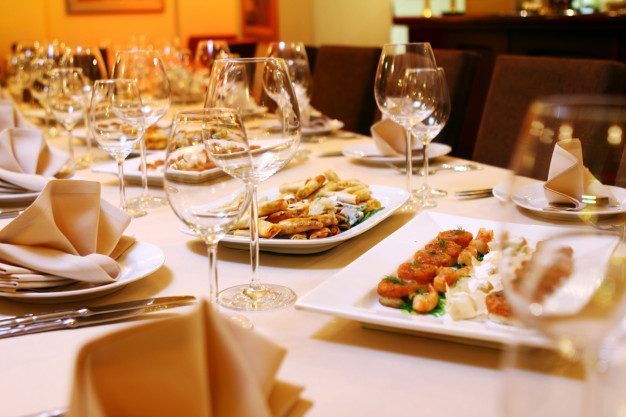 It takes a lot of planning and preparation to throw a surprise birthday party. You must ensure that the person is astonished, that the setting is appropriate, and that the meals are exceptional. You're too preoccupied with planning the perfect birthday party for a friend or relative, while also ensuring that those who are present don't ruin the thrill. We realize how exhausting it is. We understand your desire to inform the birthday boy or girl of your plans. Don't succumb to the pressure! We, at Kitchen Mantra, are well versed with the trials and tribulations of catering for the birthday party and are here to assist you every step of the way. Tell us the idea, their favourite dishes, and how you want the room to be served, and we'll handle the rest, allowing you to keep the guests in order and avoid them from spilling the beans. It's simple, we'll work in the background while you lead us, making things a lot easier for you. In today's article, we'll show you how to plan delectable yet simple spreads that your guests will remember long after the festivities of the surprise birthday party are gone.
Time Management: A good caterer for birthday parties will get to the point quickly and save you time. They'll tell you exactly what you're getting into and take care of the rest. They take care of everything from helping you plan a menu based on your event's theme to serving the attendees. You'll have more time to focus on other aspects of the birthday party and socialise with your guests if you choose to hire a birthday party caterer.
Hygiene: You can be confident that the cleanliness standards will be unequalled when you hire a full-service birthday party catering company like Kitchen Mantra, which has been in business for years and has built a reputation for flawless service and satisfied clients. To protect your and your guests' safety, the entire process of making and serving the foods is supervised.
Taste Test and then Decide: A great birthday party caterer will not turn you down for a taste test. It's also critical to follow up with customers who have shown an interest in their services previously. It is vital that you carefully examine the birthday party caterer's culinary options and taste the cuisine in person to ensure that the event is enjoyable for both you and your guests. Kitchen Mantra, the best catering service for birthday parties in Noida, follows all safety and sanitation guidelines for your celebration.
---