Professional Caterers: Allowing you to Enjoy your Event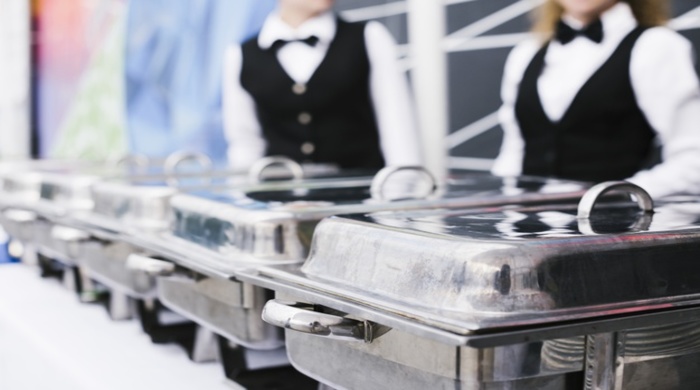 When scheduling an event of any nature, you need to be certain that every feature of it will go effortlessly, from the location to the beautifications of the event. The event preparation procedure is enjoyable, somewhat due to the circumstance that you know what the end product will look like when the whole shebang comes together. The part that most of the guests attending look forward to is to have a gratifying meal. That being covered, it is no doubt that food preparation is one of the utmost imperative verdicts of any special occurrence. Picking the caterer for the job can be an overwhelming procedure for the reason that there are countless characteristics you must contemplate upon. When the big day arrives, you ought to be able to relish your hard work and unwind, meaning no cooking, no serving guests, and unquestionably no cleaning up after the shenanigans. At Kitchen Mantra, we have confidence that once you've made the conclusion to hire us as the catering service for your event, there ought to be very minute details to be taken care of. If you're not sure about hiring a caterer for your event, stick around to find out more.
Say Goodbye to Stress: When you organize an event, it's challenging to relax wholly and is every so often exceedingly taxing. You have to socialize with guests and make certain the whole kit and caboodle is running efficiently and that every person is enjoying themselves. Amongst the mountain of responsibilities you already have, if you decide upon taking care of the food, it's an additional challenge you have to commit your time to. You might find it an entertaining procedure, but it doesn't entirely take away the pressure of swaying your guests. Selecting proficient caterers will lift a load of stress from your shoulders, sanctioning you to make decisions without doing all the work. You'll spend lesser time arranging and fulfilling the menu for the event, leaving it up to the professionals. Everything will run effortlessly, leaving you as well as your guests content with a full stomach and satisfied taste buds.
Unmatched Hygiene Standards: Understandably, the key motive to get aid from a catering service is to have guaranteed top excellence in food. A professional catering service will work with you to strategize the flawless, hygienic menu. At Kitchen Mantra, your food will be original, hygienic, freshly prepared and, of course, mouthwatering. Your guests falling ill from poorly cooked food, uncleanness or allergies would be horrendous. To avoid that, selecting a professional catering service will take away any hazard since they are required to stick to firm hygiene criterions to provide excellent food.
Planning the Menu: A reliable catering service will guide you through the trials and tribulations of selecting a menu which will suit the type of event you're organising on a budget. Kitchen Mantra provides a wide variety in cuisine options keeping dietary needs in check.
Kitchen Mantra provides the best catering service in Noida and the skilled team will make sure that they cover the heavy work so that you don't have to, leaving enjoyment in your quota of responsibilities.
---