How to Pick the Best Event Caterer: Avoid Mistakes!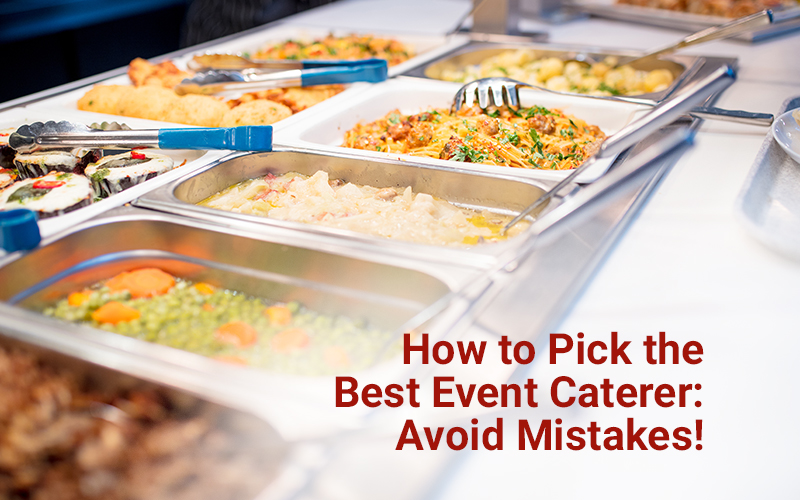 The best caterers in Noida must maintain calm under pressure, communicate efficiently and comprehensively with a range of people, manage waitstaff, exhibit flexibility, and foresee issues before they occur.
Don't be afraid to ask tough questions while hiring the best caterers in Noida like Kitchenmantra. You must ensure that the catering company has the necessary experience—as well as the flexibility—to satisfy your requirements. To help you narrow down your options, check out these suggestions for choosing the best caterers in Noida, as well as the most critical questions to ask during caterer interviews.
1. When picking a caterer, think about the size of your event and your individual demands.
The caterer you select must be able to handle the number of guests you intend to invite as well as the service's intricacy. Appetizers served during cocktail hour, a three-course meal with wait service, and a dessert spread is all options. Other times, a basic buffet or only light appetisers may be required.
2. When picking a catering company, keep in mind the location of your event.
It is critical to choose the right location. Take into account the best caterer in Noida's location as well as the distance they will travel to cater for your event. If they aren't used to attending events in your area, they may have issues with the location. Find a caterer who is familiar with your location or has expertise with one similar to it. If you go with a firm that isn't familiar with your venue, make sure they can work with it. You don't want to discover that the food truck you hired is unable to get through the venue's tight driveway arch or that the outdoor electricity hook-up is insufficient.
Check with your venue to see if they've worked with the caterers you've chosen. (Also, make sure they don't require only approved merchants.) The advantages of hiring the best caterer in Noida who is familiar with the venue's layout, kitchen, and prep areas, as well as established teamwork with the venue's employees, include familiarity with the venue's layout, kitchen, and prep facilities.
3. Be clear about your expectations and willingness to be flexible.
Party planners and hosts have the difficult job of anticipating everything that could go wrong, so it helps everyone if everyone is as adaptable as possible. When it comes to eating, this is especially true. Food allergies, dietary restrictions, and personal preferences can make things more difficult, so having a chef who anticipates and prepares for these issues is critical.
When interviewing caterers for the job, inquire about any last-minute adjustments they've had to deal with in order to get a sense of their problem-solving and planning skills.
4. Read the feedback left by previous clients of the event caterer.
You want to be confident that your caterer will deliver on their promises. Seeking out referrals and reviews is one of the most effective ways to do so. Whether a reliable source recommended the caterer, see if any of your co-workers have worked with them and have comparable glowing reviews.
---