Choose The Best Catering Service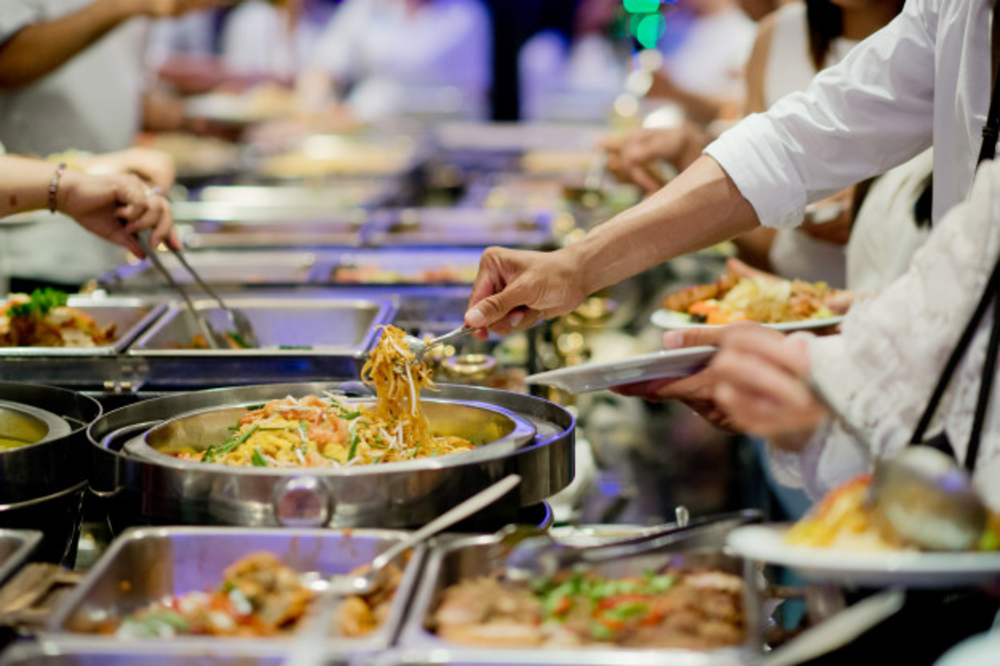 Food is the most important part of an event. It can either make it or break it. Whatever the event may be, your guests will hardly remember the decoration or the DJ, but what they would recollect vividly is the quality of the food and beverages served on the menu. A considerable majority of people don't ponder over the significance of hiring an experienced catering service. Kitchen Mantra is one of the best caterers in Noida with years of experience and an immaculate, skillful team.
Following are some tips to keep in mind while choosing a catering service for an event.
Know your space: Give all necessary details about the event to the caterer up front. This way, they can be prepared for any scenario. Any experienced caterer will guide you through the planning of a wholesome, fulfilling menu. Make sure that the location you select for the event is accessible for the catering service without much hassle. We believe in providing impeccable service which will meet your expectations.
Event Category: We are aware that the festivities need to go smoothly and be near to perfection. The efficiency with which an event is hosted with is what stays chiseled in the minds of the people attending. To yield that, our catering services extend to a variety of events. The events we cover are,
Religious Ceremonies
Theme Party
Cocktail Party
Kitty Party
House Warming Function
Corporate Events
Birthday Party
Wedding Functions
Seamless Communication: It's a no brainer that you will want to communicate with the caterer you're looking forward to hiring. In this case, honesty is the best policy in order to avoid bulldozing of ideas. Be upfront about what you're expecting and a reliable catering service will map out the planning with no unwanted end moment surprises.
Budget Planning: Contrary to popular belief, it's not crucial to have a hefty budget in order to throw a staggering event. Let your caterer know about the budget you're working with and they will customize menu options for your event which will uninterrupted running of the day. Honest communication plays a key role in this aspect as well as both the parties need to make sure that all doubts about the menu and serving are dissolved.
Don't go Overboard: It's natural human tendency to get overwhelmed by the vast options being readily available. Starters, beverages, desserts, main course, it's easy to get caught in the whirlwind. Don't let hosting the perfect event pressurize you into crowding the menu. Your caterer will draft a menu in accordance to the theme of your event which won't burn holes into your pocket.
---