How to Find the Best Wedding Caterer: 10 Questions to Ask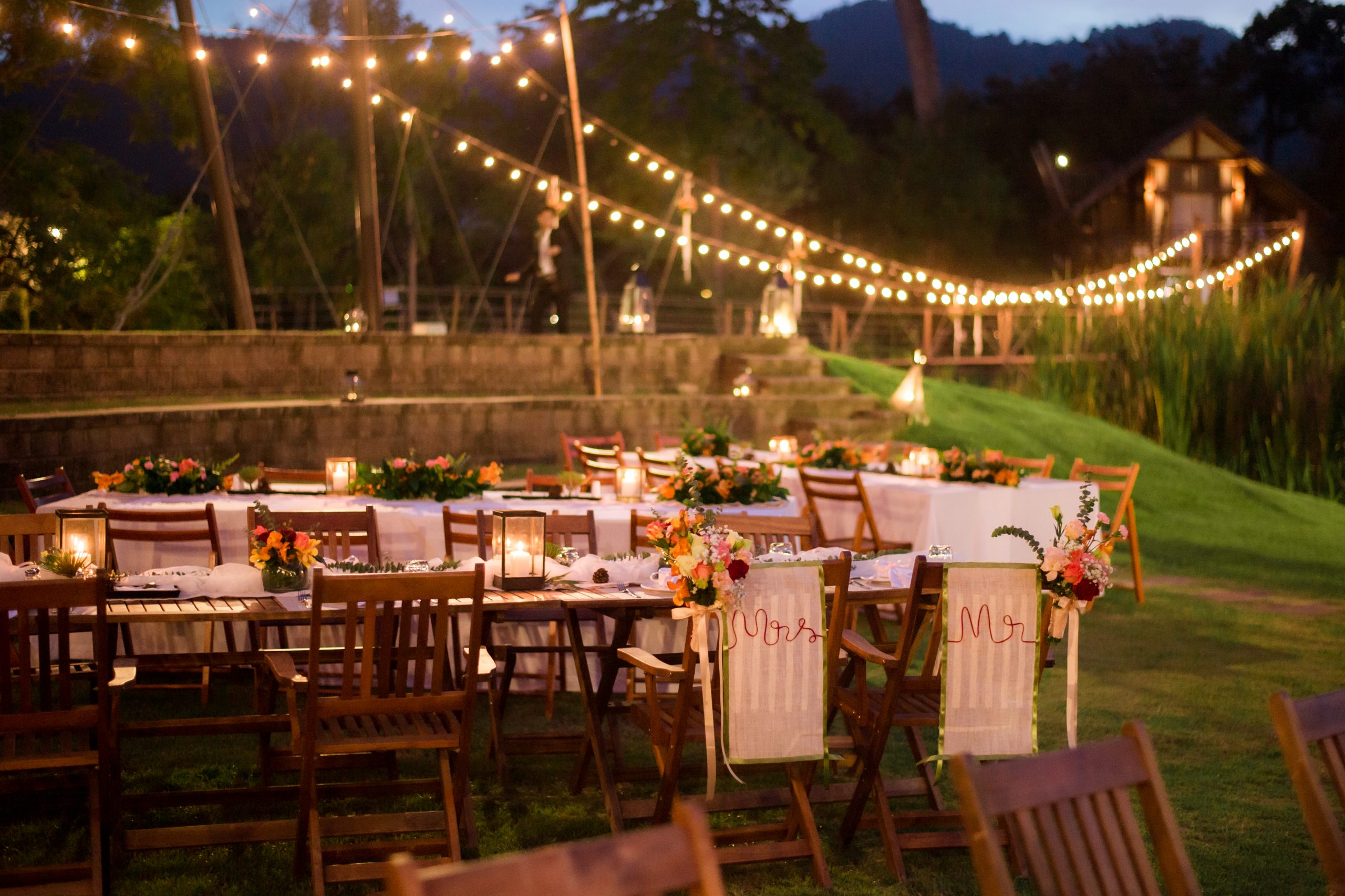 There are a variety of reasons why people attend weddings, but one of the most compelling is the opportunity to meet new people. Of course, there's the food! That's why finding a trustworthy and professional wedding caterer is such a crucial aspect of the wedding preparation process. If you've reserved an all-inclusive location, the catering staff will be waiting for you. If you must hire an outside wedding caterer, you should prepare a list of questions to ask a wedding caterer ahead of time. After looking for and reading reviews of wedding caterers in your area, you may narrow down a list of possible wedding caterers and schedule meetings and interviews with them.
While you won't have to go through this checklist while hiring our services at Kitchen Mantra, one of the best wedding caterers in Noida, you should still give a read to them.
Here are 10 questions to ask your wedding caterers for smooth sailing.
Do you have availability on the wedding date?
In your initial conversation with a possible wedding caterer, be sure to ask this question. If a wedding caterer is unavailable on your wedding day, you should not proceed with the interview; however, you can ask for referrals from other local wedding caterers in Noida that have a similar style.


Inquire about their previous experiences. In a year, how many weddings do they cater?
While choosing a wedding catering business with event expertise is vital, there is no right or wrong answer to this subject. Whether a catering company has been in business for two or 10 years, you'll want to make sure they can handle a wedding with your guest count and appear knowledgeable about the sector.


Have you worked at a wedding venue before?
It's not a deal-breaker if a wedding caterer hasn't worked at your location (unless your venue has a list of approved wedding caterers, and the one you're considering isn't on it). However, if at all feasible, engage a wedding caterer that is familiar with the ins and outs of your location. You may follow up by inquiring whether your wedding caterer has worked with any of your other providers, such as your wedding planner or florist since a good working relationship between professionals can make the big day even more effortless.


Do they have a speciality in a certain cuisine?
Some wedding caterers specialise in a particular cuisine, such as organic, vegan, halal, Chinese, Mexican, and other options. If you're searching for a certain sort of cuisine, ensure sure the wedding caterer has expertise with it.


What would the cost of catering an event with our guest count be?
It's a good idea to have a food and beverage budget in mind when meeting with a catering business because about half of your overall wedding budget will go toward your venue and catering. Because most wedding caterers charge "per person," you'll need to have an approximate number on hand so the wedding caterer can give you a rough price range.


Is it possible to customise the menus?
Most wedding caterers provide a menu of food selections for each course, including a few appetiser, entrée, and dessert options. How adaptable is your wedding caterer when it comes to making changes to fit your preferences? What if you want a completely unique menu? If you appreciate the options in your wedding caterer's packages, this may not be an issue for you, but if you have special likes and ideas, you'll want a wedding caterer that is flexible.


What is the process for menu tastings?
You and your future spouse will have a menu tasting with your catering staff a few months before your wedding day. Your wedding caterers will provide a variety of appetisers, entrees, and desserts so you may try them all and choose your favourites. Some wedding caterers may give you a sampling before you sign a contract, while others will ask you to sign a contract beforehand.


What are your strategies for dealing with dietary limitations and allergies?
If you or anybody on your guest list is gluten-free, has a nut allergy, or is vegan, it's critical to hire a wedding caterer that can accommodate these and other dietary needs. If there will be children present at your reception, you could also inquire about children's lunches.


Are there additional fees to be aware of?
Before signing any contracts, be sure to read them well and pay close attention to any additional expenses, such as corkage and cake-cutting fees. Wedding catering contracts usually include gratuity (also known as a service fee), but it's always a good idea to double-check.


How do they handle cancellations?
Before COVID, couples seldom inquired about a vendor's cancellation or delay policy. However, circumstances have changed, and you should certainly ask your wedding caterer this question. Is there a refundable deposit, and if so, how far in advance of your wedding date must you cancel to get your money (or a portion of it) back?
---