Booking A Wedding Caterer In Noida? Make Sure To Ask These Questions First!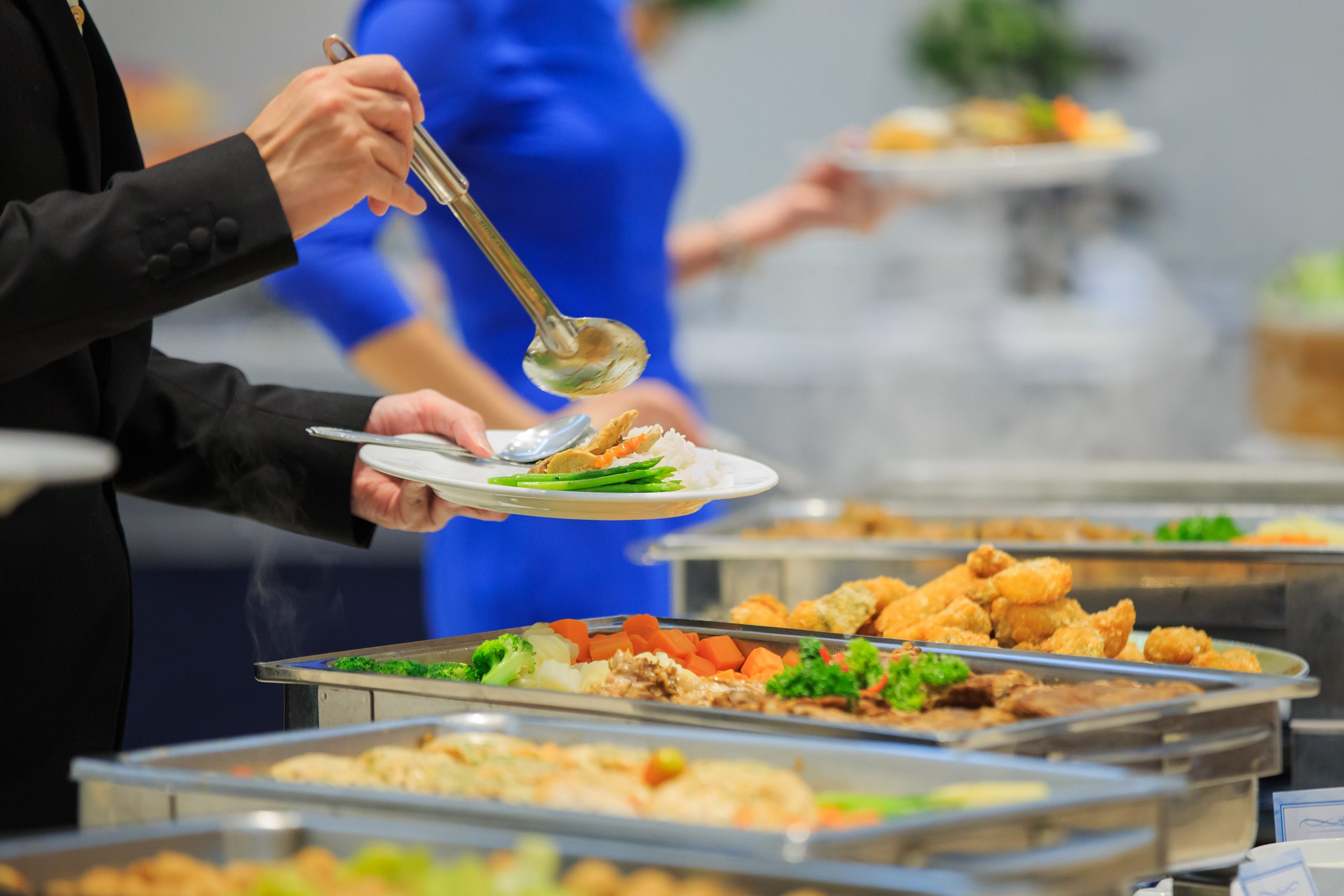 We're all aware that the big day is, indeed, a momentous occasion, and that everything must run smoothly. One of the most important aspects of your wedding is the food and beverage selections. Whether you want a full sit-down dinner or a cocktail hour with passing appetisers, everything must go off without a hiccup, and selecting a fantastic wedding caterer is an important part of that.
Your wedding caterer will take care of a lot more than simply the food. They'll not only assist with the wedding reception timing and dinner flow, but they'll also, in most circumstances, provide tableware rentals, stock the bar, and possibly even create the wedding cake (no obligation!). Here are some questions to ask potential caterers after you've narrowed down your list.
It is critical to make reservations as soon as possible: If your wedding venue does not offer in-house caterers or a recommended vendor list, begin your search by narrowing down a list of caterers you adore. Once you've narrowed down your choices, strike while the iron is hot and make appointments.
Make a substantial budget plan: As you consider wedding caterer choices, set a reasonable budget for yourself right away. It's critical to have a clear notion of the type of food you want as well as a reasonable estimate of your budget. Kitchenmatra strives to create a meal that is tailored to the clients' preferences and needs. Because they want the service to match the people they are serving, the wedding catering business does not have cookie-cutter menus. The wedding catering provider won't know whether to create a menu for sandwiches or fish without a budget in mind.
Prepare yourself for your appointments: Set up interviews and see if you can perform tasting at the same time once you've determined a budget and a few caterers you're interested in. Going into the initial meeting with a clear sense of your vision, whether casual and enjoyable or formal, is quite beneficial. Let the wedding caterer know what you want so they can see what they can do to accommodate you.
To make sure you're ready for that initial meeting, we've compiled a list of questions to think about while you search for the ideal wedding caterer for you!
Location & Availability
Do you have a date available for our wedding?
Do you have any other commitments on that particular day?
How is your team going to manage many activities on the same day (or weekend)?
Have you already catered at our location?
Food and Beverage
Do you have a standard menu or do you have the ability to create a custom menu?
What are the most popular dishes on your menu?
Do you charge a flat rate or a per-person fee?
What is the distinction between a plated meal, a buffet, a family-style supper, and so on?
Are you able to prepare meals for children?
Is it possible for you to provide meals for the vendors?
Details & Logistics
How many weddings have you already executed?
Do you have any images from previous events or client references?
Do you offer linens, tablecloths, and other accessories?
What colours and styles of linens, table settings, and accessories do you have?
Will you handle the rental coordination if you don't provide linens, table arrangements, and so on?
Kitchen Mantra is the best wedding caterer in Noida. They realise that a wedding holds enormous value in a person's life and naturally, the affairs of the day shall be run in a smooth, hassle-free manner. Hire a skilled and experienced team of chefs from Kitchen Mantra catering for wedding functions in Noida to make your special day extremely memorable for you as well as your guests. After all, the one aspect that leaves an impact on one's psyche is food.
---