Benefits of Hiring A Wedding Catering Company For Your Wedding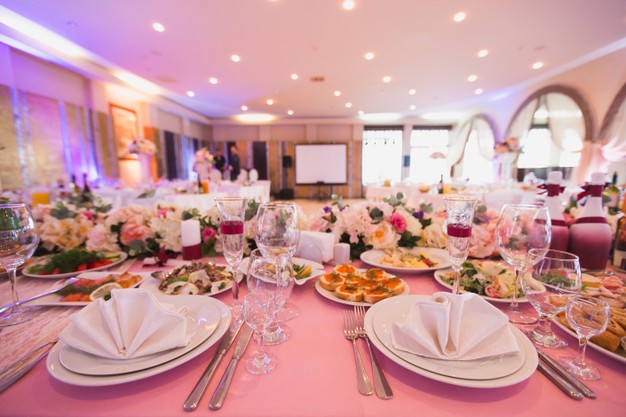 Weddings, specifically in the Indian culture, are not just a one-day affair and limited to two people. For better or for worse, a wedding ceremony is a family event and considered to be one of the most important days of a person's life. It is but obvious that you'd want it to go as smoothly as possible while enjoying your special day, too. When you think of a remarkable wedding, one of the few things that come to mind and you remember the day from is food. Taste, quality, appearance, the whole package. Your guests might not remember the decoration, but the experience of indulging in good food would have the same effect on their minds as music has on the ears. Since weddings and food work in a partnership and can make or break an event, let's discuss why you should hire a wedding catering company for your wedding.
Professional Experience: You may think that you need to be on hand in every aspect of your wedding. This is a natural thought process since you want everything to be faultless. However, it's not always the greatest idea. Weddings can be hectic and getting the weight off of your shoulders will enable you to be present at the moment and enjoy. Hiring a wedding caterer who has experience in handling large-scale events, much like weddings, will be beneficial to you. Kitchen Mantra has amassed years of professional experience and satisfies the customer base, having a skilled team that will provide you with finger-licking, hygienic food.
Budgeting: A trustworthy, professional catering service will not let you go into the preparations blind-sighted. Being honest about your budget will be an advantage because the transparency among both the parties involves will lead to curating a menu that has your demands covered and won't burn a hole in your pocket.
Taste Testing: Hiring a wedding caterer will lead you to know what you are signing up for. An accomplished catering service won't deny you a taste test. If you find yourself being satisfied with the taste and quality, you can start curating the menu keeping everyone's needs in mind. A professional caterer will provide the benefit of involving various food options, keeping allergies and dietary needs in check. Kitchen Mantra follows all safety and cleanliness protocols so that the quality of the food being served will be remembered in a positive light.
Presentation: While planning a wedding, we invest all our energy into the decoration, outfits, music, but what we often miss out on is the presentation of the food. It is a popular conception that what looks good to the eye, looks good to the stomach and builds a sense of curiosity in the eyes of the person. This is exactly where hiring a professional wedding caterer comes in and benefits you. Minor details to the food will attract your guests'' attention and be etched in their minds for a long time, remembering your wedding day to be a success.
---