5 Tips for Outdoor Catering Services Provider in Noida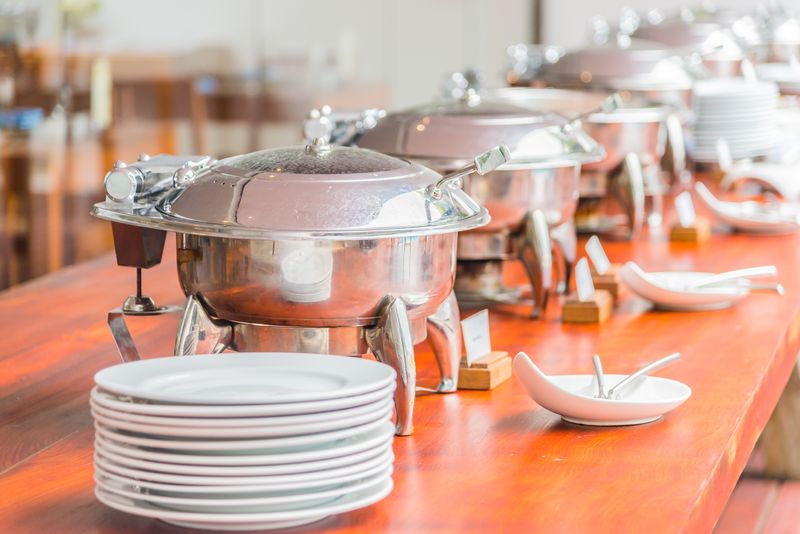 For the rest of your life, the recollections of your party/functions will be carved vividly in your mind. Naturally, the proceedings and operations of the event must go off without a hitch. For a long time, outside catering has been the favoured option. Nature's beauty is unrivaled, and it gives you more room to work with. It also lends a laid-back vibe to the mix. The cuisine is what people remember a party for, above and beyond the aesthetic decoration, the DJ, and the gifts. They anticipate satisfying their taste buds. However, there are a few things to consider before giving the green light to outdoor catering, just as there are two sides to a coin. While there are many benefits, there are a few things to consider before giving the green light to outdoor catering.
Hire an experienced caterer: Outdoor catering services present a variety of issues depending on the location, venue, season, and weather. There could be a paucity of setup equipment or even a lack of consistent power flow at the venue. While climatic changes are unavoidable, your caterer can plan for the worst-case situation. Hire an expert catering company instead of going into the preparations blind. For years, Kitchen Mantra has handled projects and delivered unrivaled outcomes, earning it the reputation of the best catering service in Noida.
Have indoor access for catering: Keep in mind that outdoor catering services providers may not always have access to a structured indoor location where they can set up shop. It would be commendable if you could provide a move-shift option, such as a tent, in such circumstances. It's critical to have some form of working place in order to put up the necessary infrastructure, such as plates, cutlery, and so on. It keeps bugs and other unwelcome visitors at bay. Don't worry if you're unable to provide a structure. An experienced catering service provider will offer you practical solutions for the ideal outdoor catering service of your dreams.
Consider having variety: It's true that outdoor catering isn't easy. Experienced pros, on the other hand, make it less of a problem. After it is taken care of, the next task is to consider having a menu with a variety of cuisines. It is common knowledge that eating is the route to one's heart. The visitors in attendance may have a wide range of requirements. People attend parties expecting to be pleasantly pleased by the dishes presented. Mexican, Italian, Thai, and other cuisines can be added to or replaced with Chinese and Mughlai, which are unquestionably popular. Before committing to a menu, keep allergies, vegetarianism, and non-vegetarianism in mind.
Contemplate the season and weather: The best course of action moving forward would be to seek counsel from the caterer in charge. Seasonally appropriate beverages, desserts, appetisers, and main courses are required. While some people like cold beverages on a winter evening, others prefer the warmth of a hot beverage in their hands during other seasons, and vice versa.
Qualification: Kitchen Mantra is a catering business with the best team of qualified specialists that will ensure that the outdoor catering service of your dreams runs smoothly.
---